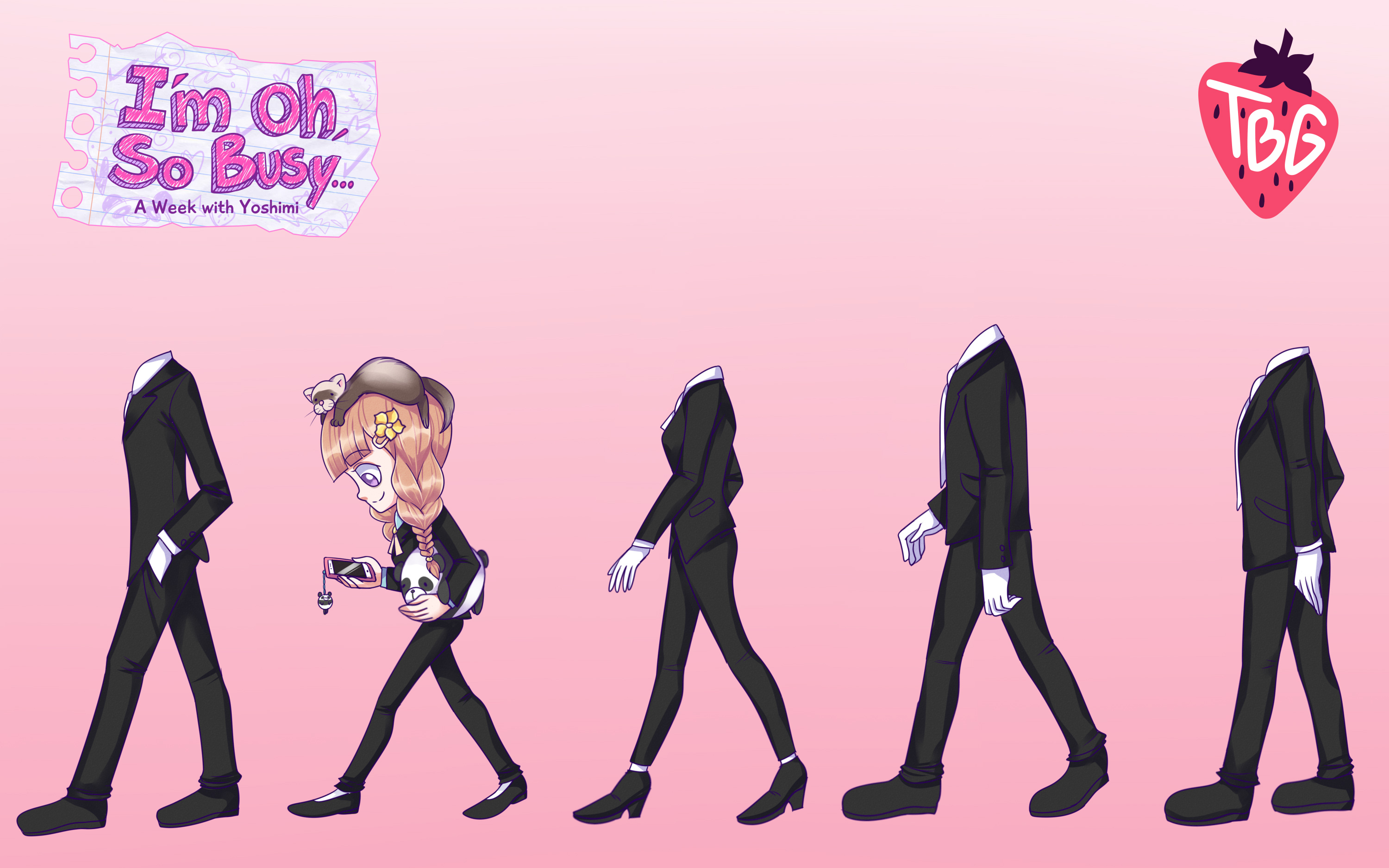 I'm Oh, So Busy...: A Week with Yoshimi
I'm Oh, So Busy... v1.1.1 Updates!
---
Hello everyone, this is Berry! My apologies for the two-month-long hiatus and for any inconvenience that it may have caused. This post is to give an update on some changes to the most recent build of IOSB for anyone who would be interested in downloading the demo or purchasing the full title. I've been very fortunate to get some feedback since August from friends and those who have played the full game, so hopefully, this build should fix a lot of the problems that the previous one had.
Fixed some minor issues with the length of some of the audio files so that there are no awkward pauses in the music and that certain sound effects like Cinnamon's purring don't run on for too long.
Fixed grammatical issues in Yoshimi's dialogue.
Rewritings in the first, second, fourth, and sixth chapters to help make the story flow better.
Fixed an issue at the end of the full title where the game would end abruptly without playing the end credits. The credits should run smoothly now.
Some have told me that the demo was too short to get an idea of what the game is like. So I've extended the demo into the second chapter so that any potential player will get a better understanding of what to expect from the full game.
Worked to fix alignment issues with various sprites towards the beginning and end of the story.
Thank you once again to everyone who has been patient with me and given me feedback! If there are other issues that you run into, please leave a comment down below, or shoot me an email at theberryguild@gmail.com and I'll get to it as soon as I can.
-berry
10.6.2020
Get I'm Oh, So Busy...: A Week with Yoshimi