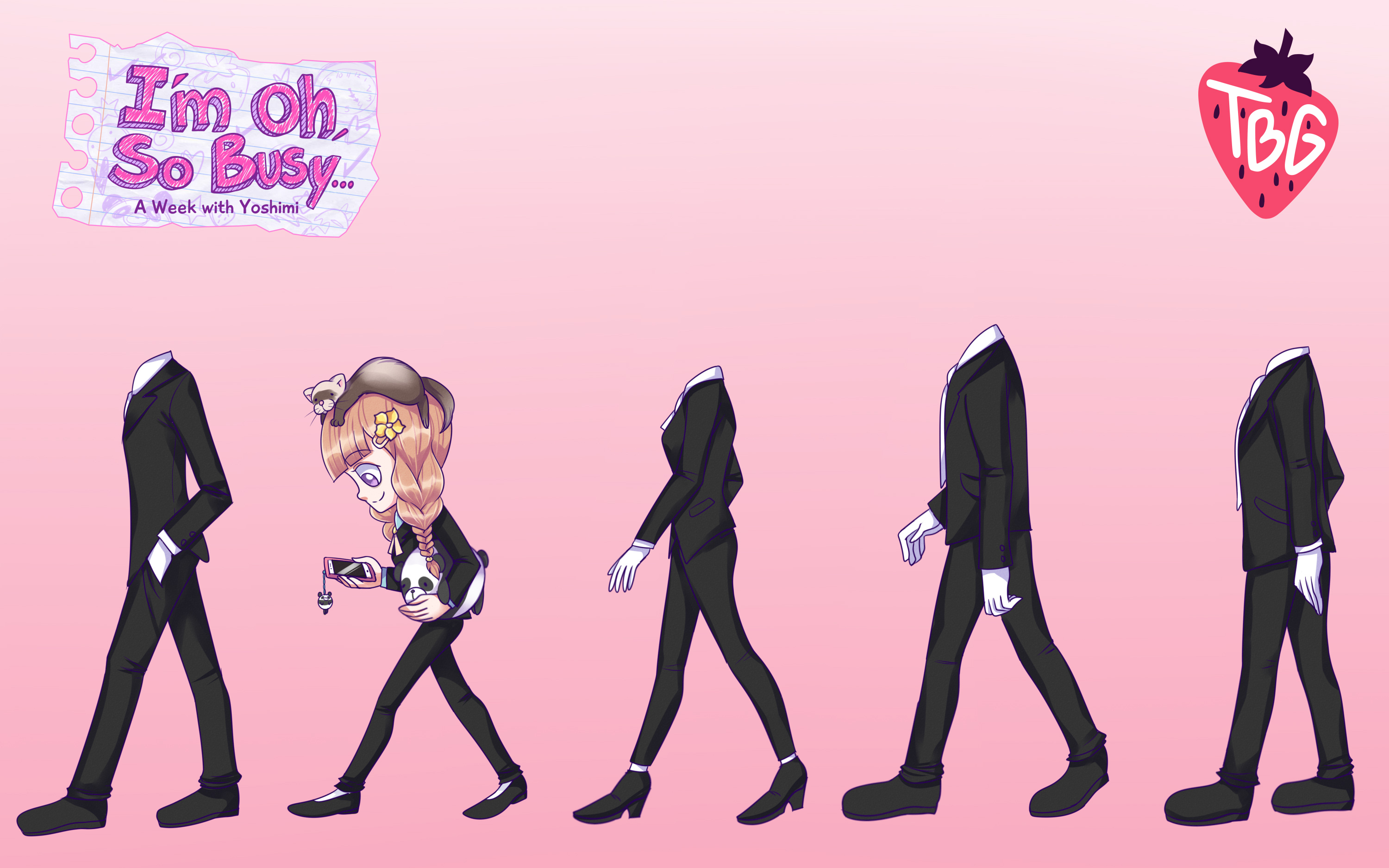 I'm Oh, So Busy...: A Week with Yoshimi
I'm Oh, So Busy... v.1.1.3 Updates!
---
Hello everyone! This update is for the latest build for IOSB, which includes the following changes:
Further adjustments to the positioning of various sprites at the beginning and towards the end of the game.
Fixed an issue that some users were having where the application file wouldn't open.
If you come across any further bugs or other issues, please leave a comment on this page, send a DM to @berryischillin on Twitter, or send an email to theberryguild@gmail.com and I'll get on it as soon as I can! Also, the Halloween sale with continue to go on through November 13th at 30% off.
-berry
11.2.2020
Get I'm Oh, So Busy...: A Week with Yoshimi